Lionel Messi Net Worth: PSG Superstar's Net Worth Revealed as The Argentine Surpasses $1bn Career Earnings
Lionel Messi Net Worth: PSG superstar's Net Worth revealed as the Argentine surpasses $1bn career earnings
Lionel Messi Net Worth: PSG superstar's Net Worth revealed as the Argentine surpasses $1bn career earnings- This year's Ballon d'Or nominee and the six-time winner Lionel Messi has won a club-record 35 trophies at Camp Nou. He moved to PSG in a shock transfer this season and life for the Argentine has not been as planned. However, his lucrative contract with PSG has helped Messi's value skyrocket. Check out details about Lionel Messi's Contract, Salary, and Endorsements below.
The Argentine's net worth reportedly hit $600million (£450m) after becoming only the second-ever footballer, after Cristiano Ronaldo, to surpass the $1billion dollar career earnings mark last year.
Read More;
√  Leo Messi not staying at FC Barcelona
√  Messi Reportedly Wins His 7th Ballon d'Or
Lionel Messi made a return after injury in Argentina's win against Uruguay in FIFA World Cup Qualifiers
#Argentina #Uruguay #DiMaria scores the only goal as Copa America champions seal 1-0 win to continue unbeaten record, #LionelMessi makes a return;
In 21 years at Barcelona, Messi landed a consolidated total salary in the region of $875million (£654m).
Lionel Messi Salary
A leaked copy of Messi's contract with PSG revealed that the Argentine will earn a salary of $110million (£82m) over 3 seasons at the club, with $30million (£22m) coming this season and $40million (£30m) for the two seasons after that. Not to mention his $25million (£19m) signing bonus.
Lionel Messi Adidas Deal
Messi's Adidas deal has seen him earn millions but since he signed a lifetime contract with the German company in 2017, he has been making $25million (£19m) a year.
As well as Adidas, further endorsements have come in the form of Gatorade, Pepsi, and Budweiser, which have contributed to the footballing star to earn $33million (£25m) a year.
Lionel Messi Endorsements
Lionel Messi has made some very popular appearances on the covers of football video games like PES (Pro Evolution Soccer) and FIFA, thereby, getting millions from Konami and EA Sports.
Lionel Messi Endorsements: Lionel Messi on FIFA 16 cover
In recent times, Messi has also found himself flirting with the fashion industry and has opened up his own clothing line and has partnered with Ginny Hilfiger, selling the new range in his own store – the Messi store – which is currently situated in Barcelona.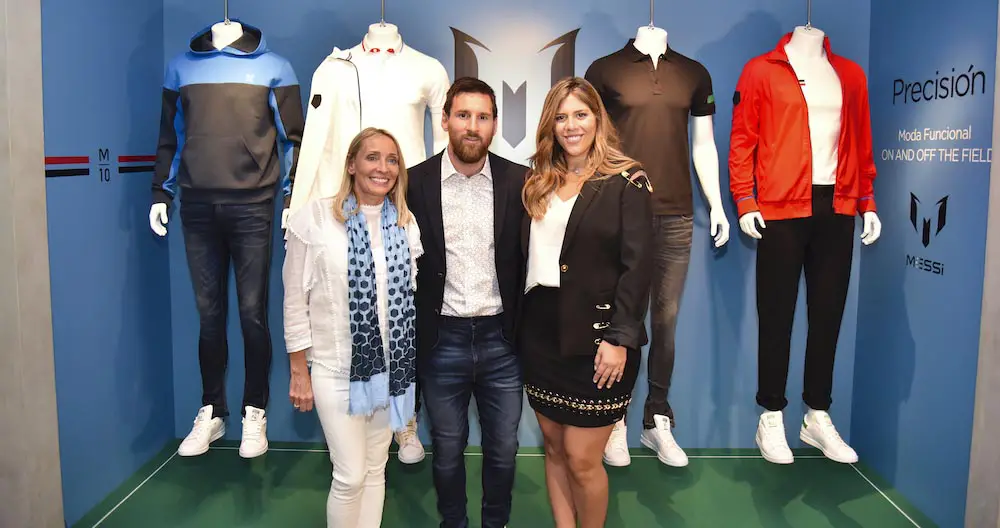 He has also endorsed watches for Jacob and co. and has collaborated with tailors Richard James to produce suits through his clothing line.
If you liked this article, then please join our WhatsApp Group for More tutorials. You can also find us on Twitter and Facebook.
Disclaimer: Contents provided and/or opinions expressed here do not reflect the opinions of The Charity Reporters or any employee thereof.